The first part (40 hours) of a training course took place in Lima, Peru, from 11 to 14 March 2020 organised by the Central Café y Cacao del Perú (Peruvian Coffee and Cacao Organisation) with the expertise of SOS Faim and our financial support.
The meeting was attended by engineers and members of different cacao producer cooperatives that are a member of the Central Café y Cacao de Perú, who are mainly involved in the purchase of cocoa beans (but who also process chocolate (in small quantities) or have a vested interest in this). Mainly technical quality control teams; including a few sole traders. 13 participants of which 10 women and 3 men.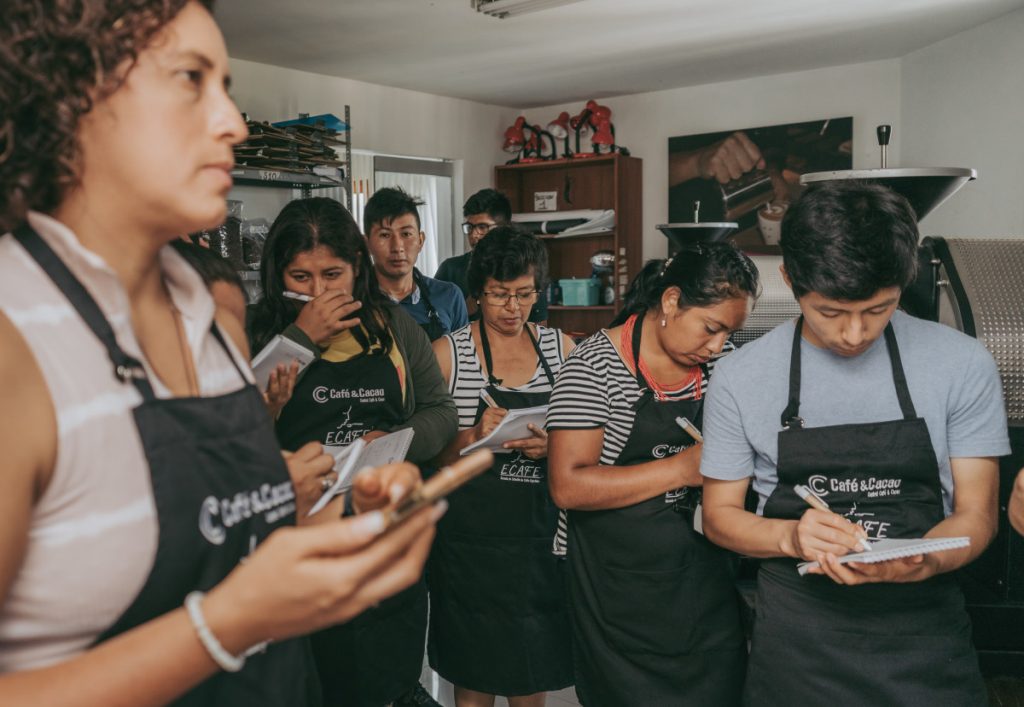 The aim of this training is to train the cooperatives regarding the technical aspects of producing chocolate with sensory analysis and identification of the different cocoa tastes. This workshop also enabled them to come to know and produce various chocolate types: milk, white, bitter or dark chocolate ranging between 65% to 85%…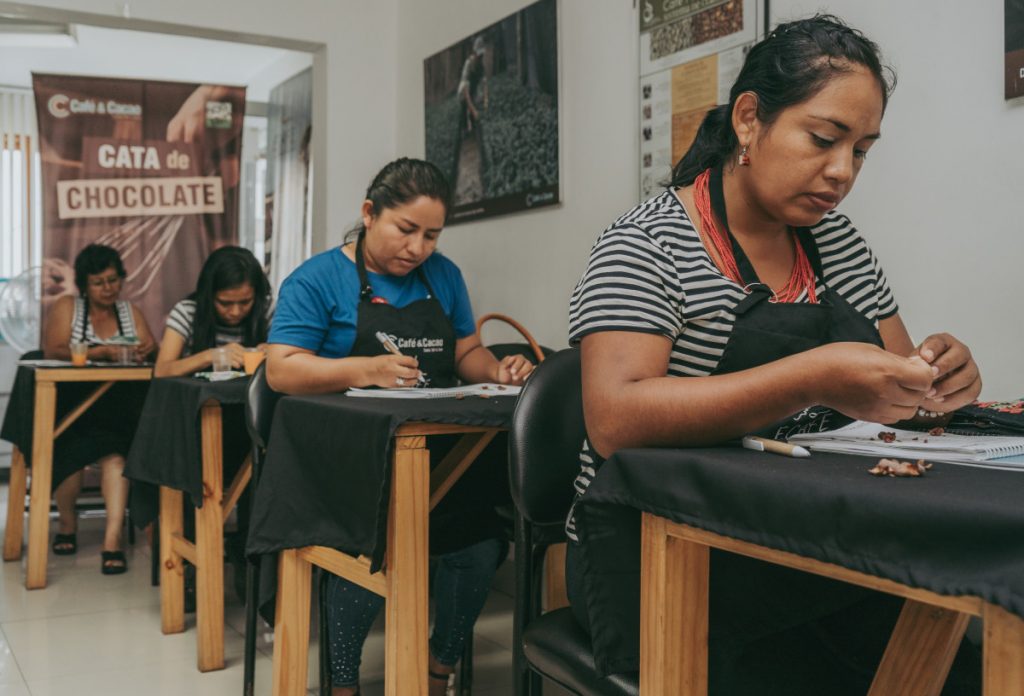 Day 1:
Becoming familiar with the sensory assessment form.
Discovering different aromas and tastes.
Sensory assessment of different chocolates: blind test.
Day 2:
Transformation processes and configurations based on samples.
Sensory assessment of reference samples of cocoa mass.
Sensory assessment of chocolate (white, milk and dark) from various sources.
How can the faults of cocoa be improved during the harvesting and post-harvesting process?
Day 3:
Sensory assessment of bitter chocolate with different cocoa concentrations.
Identification of chocolate defects
Chocolate tastes and identification based on origin and variety.
Day 4:
Tasting chocolate: samples from various sources.
Tasting chocolates that were prepared during the workshop.
Chocolate profile and recognition of cocoa samples that were used during the preparation of the chocolate.
It can be concluded that this training had the aim of training participants in recognising the basic tastes, defects and special characteristics of cocoa. The engineers and quality managers can then, in turn, train the other members of their cooperatives so that, ultimately, the general quality of the produced chocolate can be improved.
[UPDATE]: The second part of the training took place from 1 to 4 December 2021.